Deciding to get a new tattoo is a huge commitment. There's a lot to consider, from the artist you'll choose to the placement on your body to deciding whether to go full color tattoo or classic black and grey.
Before making such a permanent decision, it's important to be sure you've given thought to a wide variety of tattoo ideas, styles and designs so you can be sure you get a look that's exactly what you want.
Many people think of tattoos in one simple way or another — you have 'em or you don't — but there are new tattooing techniques and styles being created by artists around the world every day.
Googling things like "bird tattoo," "small tattoo" or "colorful tattoo" is a great way to get some ideas flowing, and once you see enough pictures, you'll start to get a feel for the style of tattoo you actually like. After you've decided that, you can look up images for more specific ideas, like "watercolor floral tattoo ideas for women" or "symbolic tattoo sleeve ideas for men".
You'll also be able to narrow down the particular kind of styles you like once you decide if you want a color or black and grey tattoo.
Certain styles — like tribal blackwork tattoos or DIY/homemade stick and poke tattoos — are almost exclusively done in black ink.
Watercolor tattoos, on the other hand, are vibrant and colorful (but some believe they may fade more quickly than most), so if you wanted something more in the pastel range of shades, that's probably not the way to go for you either.
And some tattoo styles look better on certain parts of the body, too. Tribal patterns may look great on toned arms, but may seem odd on your wrist or lower back.
So once you become a little more acquainted with the terms used to describe tattoos, it will all seem less scary and intimidating.
Getting a tattoo is an amazing experience that, if done properly, yields a beautiful result that will last you a lifetime, giving meaningful art a permanent place on your body.
Whether you like the pin-up designs of traditionalism or the hard edges of geometric designs, there's a tattoo out there for you.
To help you on your search, here are 20 unique tattoo ideas for men or women with styles and designs from trendy to classic, because only you can decide which one is just right.
1. Stick and Poke tattoos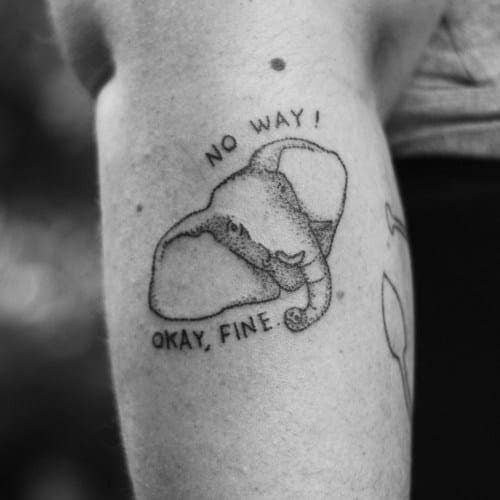 While Stick and Poke tattoos are often DIY, but they really shouldn't be. So don't follow that thing you saw on Pinterest about it.
They're usually very small and delicate, with thin lines. They're super cute if you're looking for a small tattoo to start off with.
2. UV/Blacklight tattoos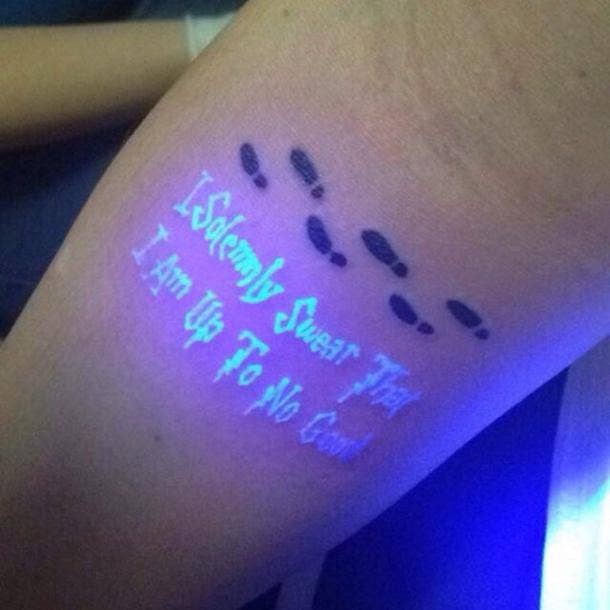 UV light tattoos are super popular among celebs. Zayn Malik got this light saber one on his finger. The colors appear very pale but glow under UV lights.
If you want something fun that won't be very noticeable, then this is a good idea for you.
3. Watercolor tattoos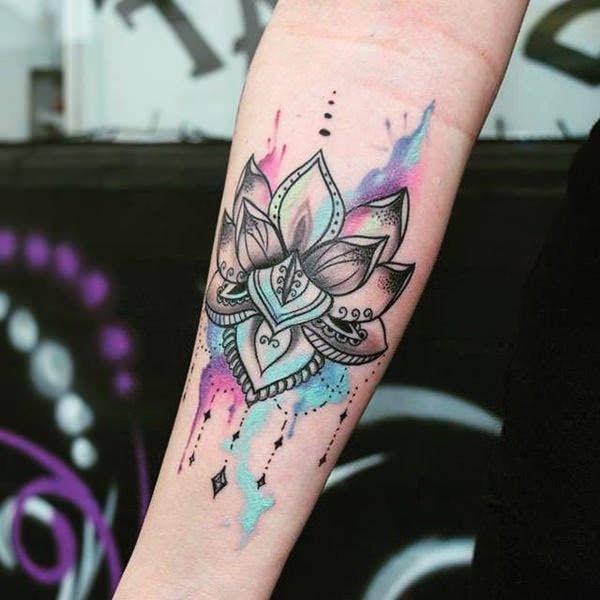 Watercolor tattoos are beautiful. The style can be combined with pretty much any design you want.
There are watercolor tattoos of cats, flowers, music notes, and anything else you can think of.
4. Geometric tattoos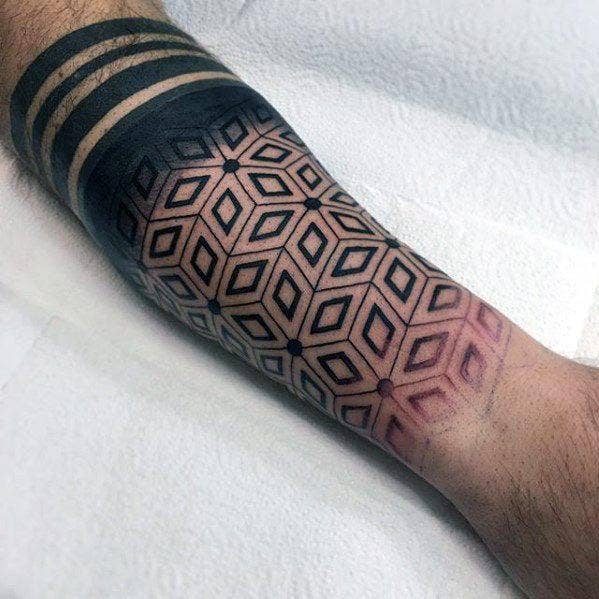 These tattoos are usually on the bigger side. They could take longer to do as well because of how intricate they are.
The shape of them allows for placement pretty much anywhere on the body, but some of them don't include a lot of colors. Make sure you talk to your artist about incorporating that beforehand.
5. Traditional or Classic tattoos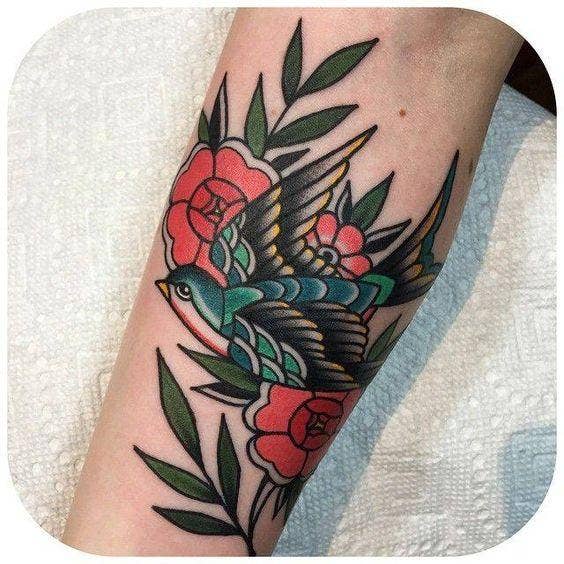 Traditional tattoos have thick black outlines and a limited color palette. Any design can be transformed into a traditional tattoo.
They're usually accompanied by black lettering as well, which really adds to the look.
6. Neo-Traditional tattoos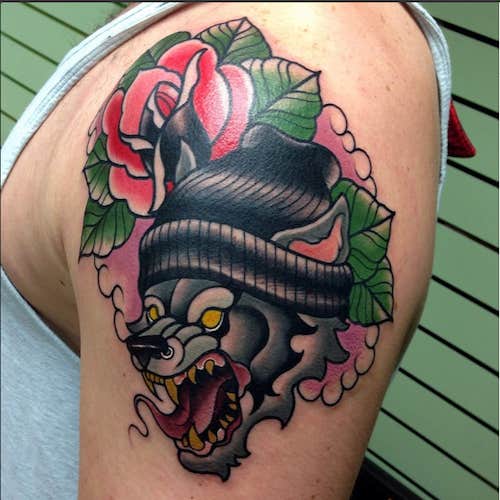 Neo-traditional tattoos have the same basis as traditional tattoos. Thick black lines and limited colors, but it includes more realistic designs.
They include bold lines in their designs and shading to add dimension. It also has a broader color palette, but each tattoo doesn't use very many colors.
7. Neo-Japanese tattoos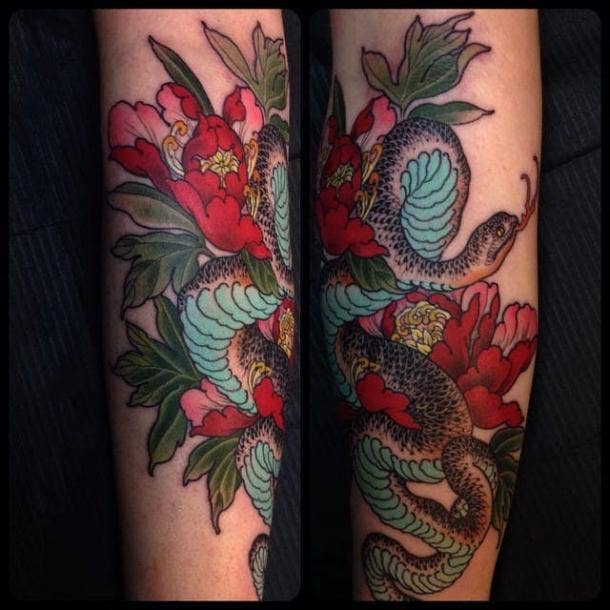 Many neo-Japanese tattoos feature the same iconic imagery as traditional Japanese tattoos but are portrayed more realistically. The differences include more shading, depth, and detail.
8. Blackwork tattoos
​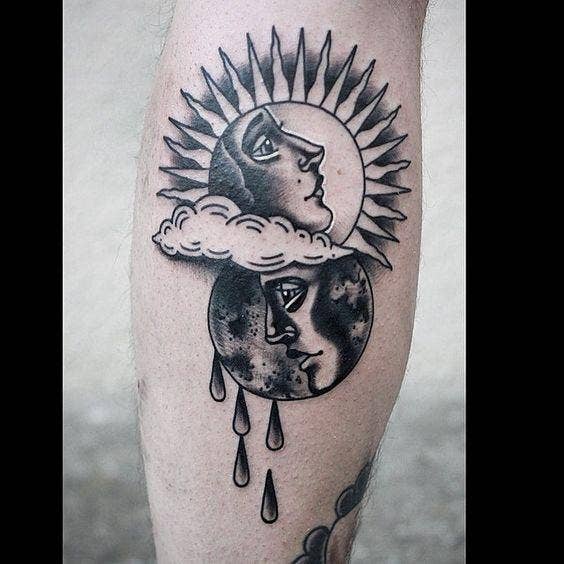 This is exactly what it sounds like, tattoos that are solid black. This can either mean a design done entirely in black or blacking out entire sections of your body.
Seems like a lot of time and a lot of work, not really my thing.
9. Red and Blue 3-D tattoos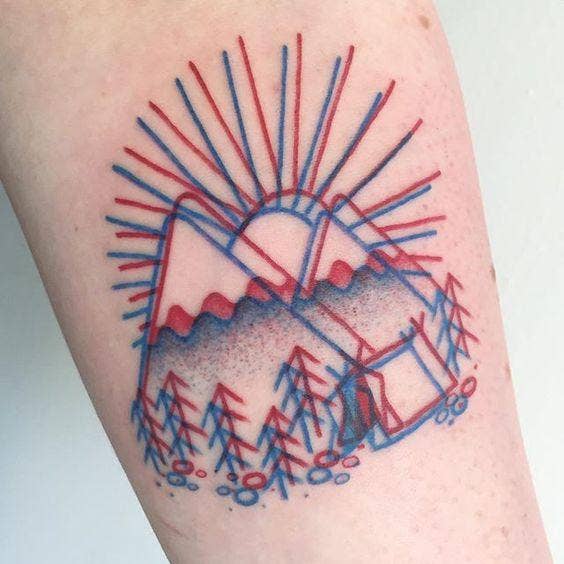 This isn't what it sounds like, as 3-D tattoos like this one are done in red and blue outlines to resemble the old 3-D glasses.
The coolest part? If you put those glasses on, the tattoo actually becomes 3-D (cool!). It's better to keep these to just line work, so don't go this route if you want something super intricate.
10. Realistic tattoos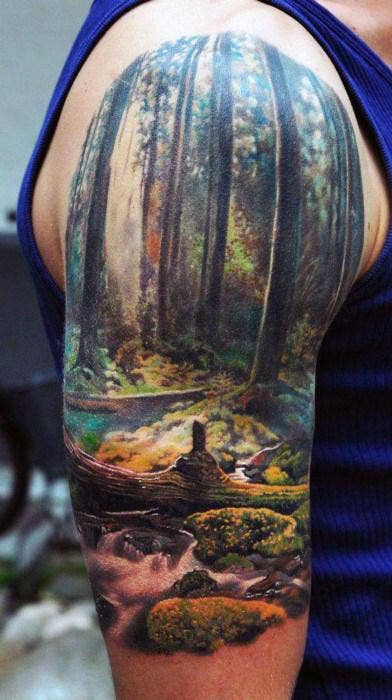 Exactly what it sounds like — beautiful, hyper-realistic tattoos. These realistic tattoos are ridiculously detailed, use tons of color, and usually take more than one visit to the shop to complete.
Also, the prices run pretty high so be ready to shell out a pretty penny for one of these bad boys.
11. Tribal tattoos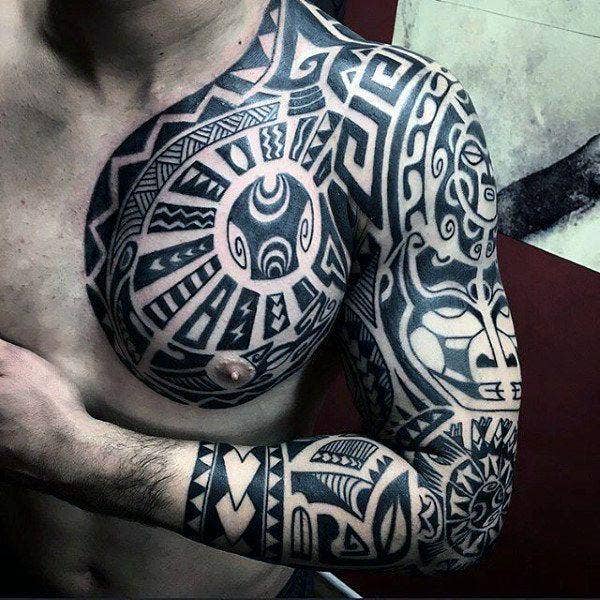 Tribal tattoos vary in detail across regions. They all have very deep cultural meanings and can be a symbol of your membership to a certain tribe.
They feature thick black designs with shapes and line work.
12. Japanese tattoos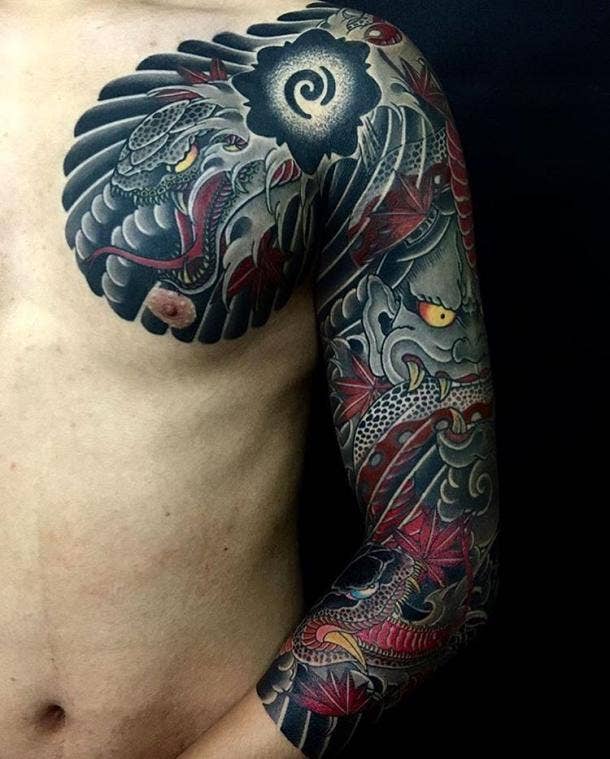 Japanese style tattoos and yakuza tattoos are very traditional and can be done with a traditional tattoo gun, a single-needle method, or using the traditional Japanese tattooing style called irezumi.
It features Japanese imagery that goes back hundreds of years and has a darker color palette.
13. New school tattoos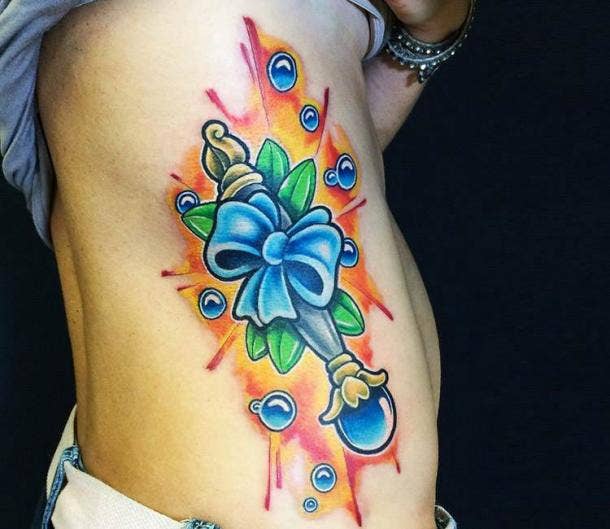 New school tattoos kind of throw away everything that traditional style did.
These new, modern tattoo styles use extremely bright colors, a lot of shading, and go very into detail. They can create 3-D designs that resemble graffiti.
14. Sketch tattoos
These sketch tattoos have a very whimsical look to them. They look like quick sketches, but the intricate detail of the lines and colors bring them to life.
15. Biomechanical tattoos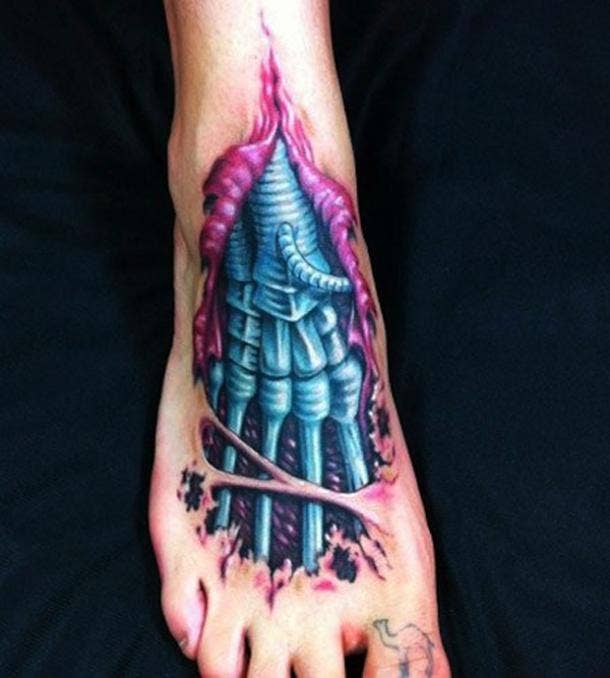 Imagine being a cyborg — that's what these creepy-yet-fascinating tattoos look like. The way it looks like these tattoos are showing you what's actually under your skin is amazing.
It's a super heavy look reserved for the die-hard tattoo fanatics, but also amazing.
Related Stories From YourTango:
Woman Gets Blacked-Out Neck Tattoo & Says She's Having An 'Identity Crisis' After Not Liking How It Turned Out
Dad Of Two Asks If He's Wrong For Only Having A Tattoo Of His Daughter And Refusing To Get One Of His Son
Sorry, But My Tattoos Do Not Mean I'm Going Straight To Hell
16. Trash Polka tattoos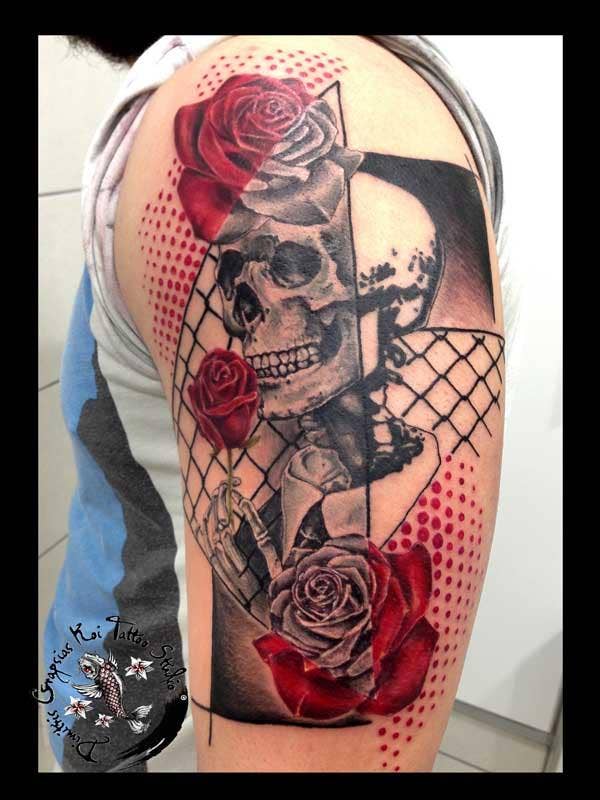 Created by tattoo artists Simone Pfaff and Volker Merschky in Würzburg, Germany​, these trash polka tattoo styles are usually very large because they have to contain so many little details.
The black and red color scheme makes it look bold, and they contain a mixture of surreal and realistic components.
17. Dotwork tattoos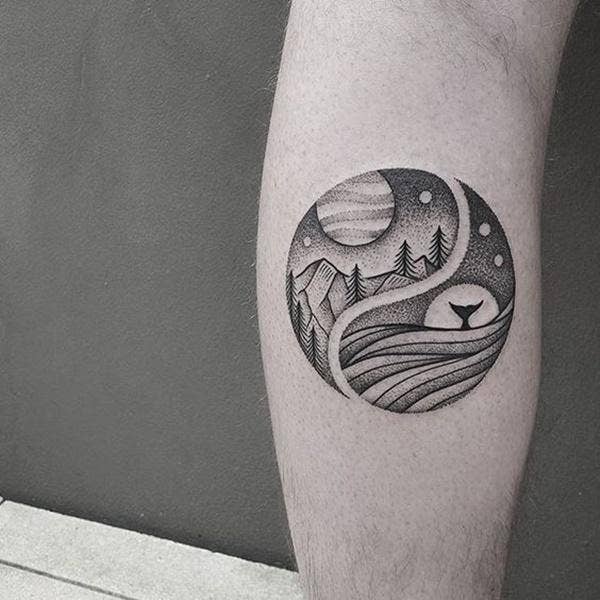 Dotwork is amazing. These intricate black tattoos can be big or small and are extremely detailed.
They're perfect if you want an all-black tattoo, but can also look amazing in color.
18. Illustrative tattoos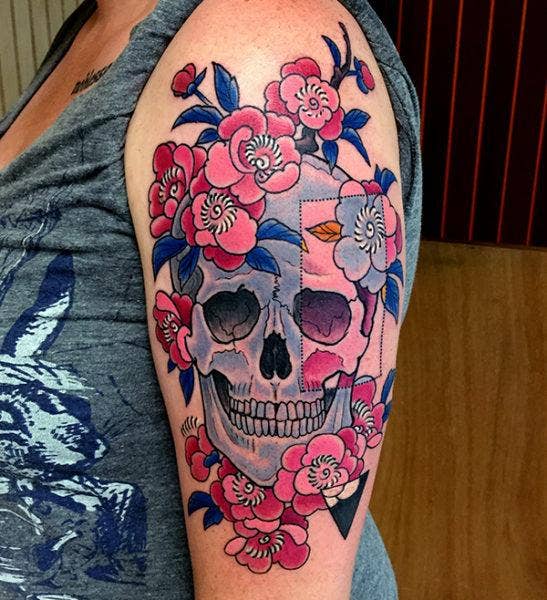 Similar to New School tattoo styles, Illustrative tattoos combine aspects of traditionalism and realism in order to create unique tattoos.
They look like something straight out of an artist's sketchbook.
19. Quote and Typography tattoos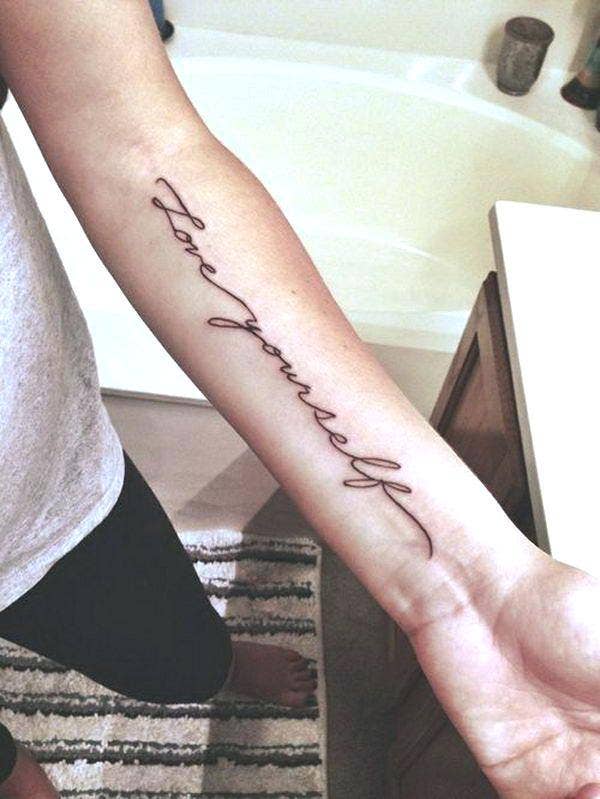 Lettering knows no bounds when it comes to a good quote tattoo or typography tattoo. You can get your tattoo any font, in any color, in any size.
It's a simple tattoo that can make a huge difference in your life (and on your skin).
20. Surrealism tattoos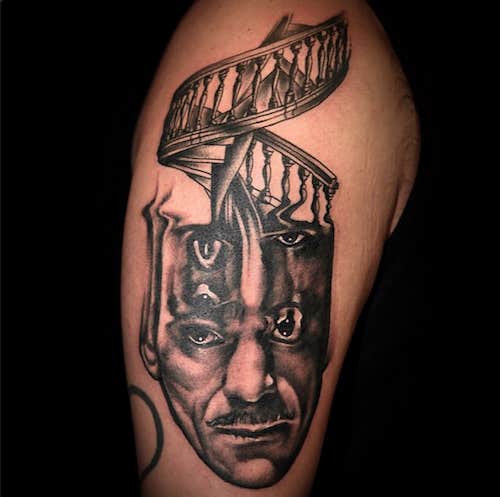 The idea of surrealism art and tattoos was influenced by Salvador Dali. These tattoos can be amazing images that combine real life and imaginary/unrealistic images.
These mash-ups make for unbeatable, out-of-this-world tattoos.