All Frank Keat wanted was the chance to see his beloved horse, Early Morn, one more time.
The 80-year-old was in a U.K. hospital being treated for cancer – and had been regaling the staff with stories from his 65 years working at a horse stable.
Unfortunately, Keat was too sick to leave the hospital. So the nurses devised a plan to bring Keat and Early Morn – a 5-year-old thoroughbred – together for a final visit.
SWNS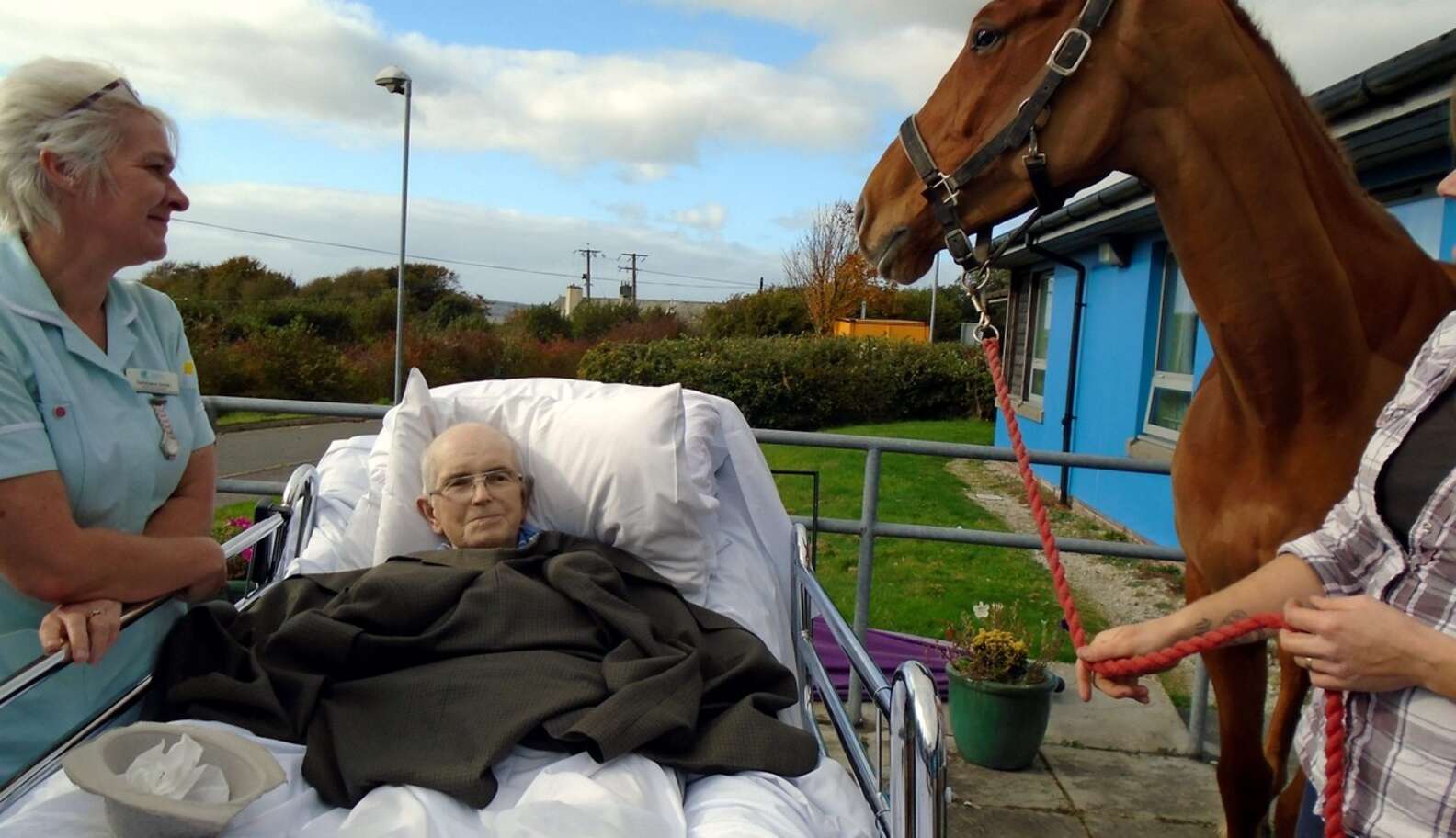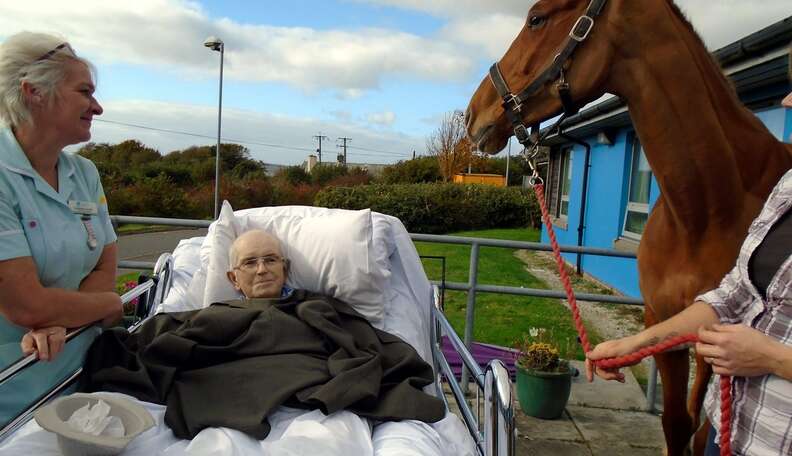 "I was contacted by the nurses who said he felt a little bit down and can we get the horse in," Keat's son, Tim, told the U.K.'s Daily Mail. "It was a really nice last gift and I was so delighted it happened."
Early Morn was driven to the hospital by Keat's relatives. When it was time, the nurses wheeled Keat out to a patio where his horse was waiting. The emotional goodbye the two shared touched everyone who saw it.
SWNS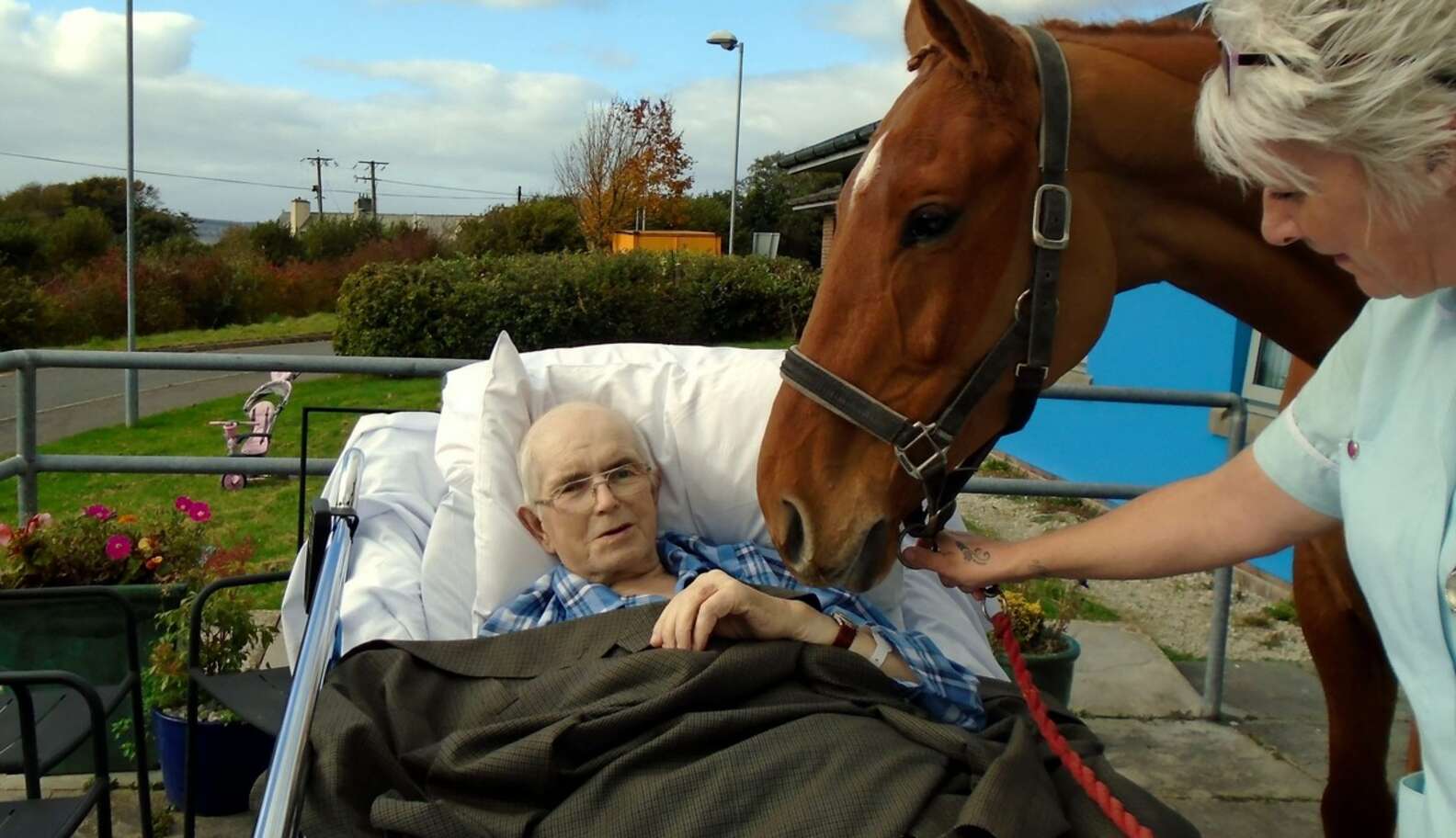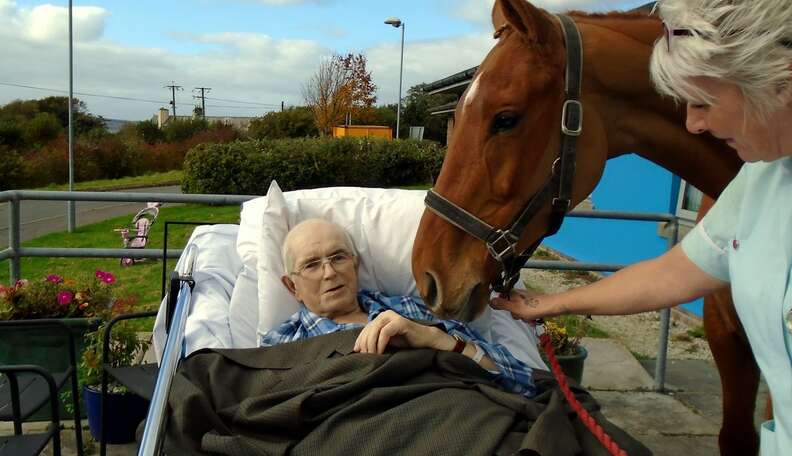 "Frank was just overwhelmed and speechless," Staff nurse Samantha Russell told the Daily Mail. "I can honestly say that this is the most memorable day of my career."
Keat and another one of his horses, Frankie's Flutter, in 2000 (SWNS)
This isn't the first time a horse has been brought in for an emotional goodbye with a dying owner – back in 2014, Sheila Marsh got the chance to say a farewell to her horse, Bowden, who came to the hospital to see her.
Keat passed away on Monday night, only days after saying goodbye to Early Morn. His horse is expected to attend his funeral on Saturday.