A Labrador retriever saved a paralyzed parrot that fell from a nest, and decided to become its big brother.
Viviana Dávila and her puppy Hiro de ella were relaxing in the backyard of her house in Puerto Rico when they were surprised with something strange that was on the ground.
The labrador retriever did not hesitate to go and see what it was about and wanted his mother to know about his great discovery, that it was not an object, but someone who had arrived there due to some unfortunate situation.
I noticed Hiro licking something on the grass. He licked and he looked at me and insisted again licking and looking at me. It was a sign that something was happening and I got closer," Viviana said.
The puppy had found a parrot that needed help.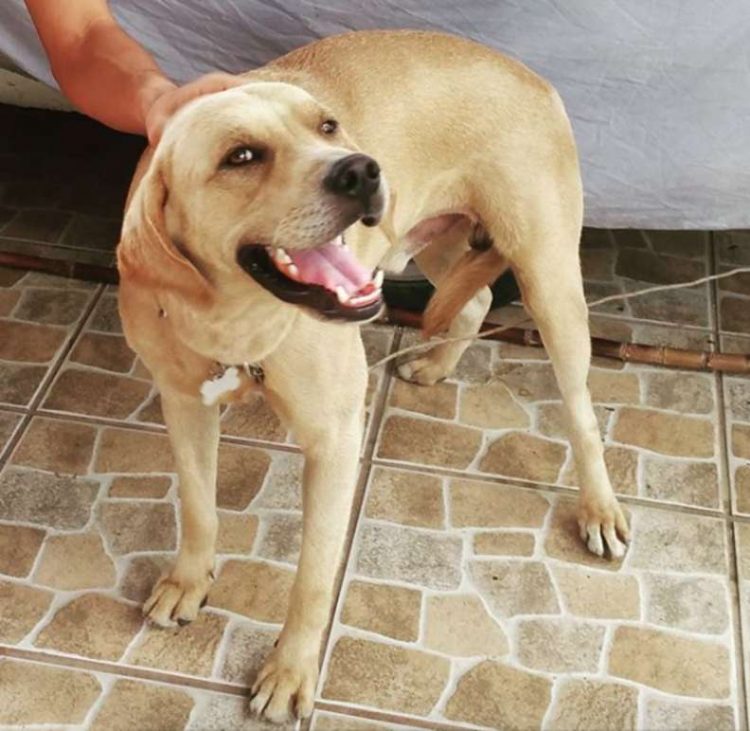 "Immediately, I looked for a towel and picked it up, the little bird was very defenseless," added Viviana.
Until then, the puppy had saved this little birdie's life, but this adorable puppy would later do more than that.
After consulting a vet, Viviana learned that the bird was a small Quaker parrot. The poor thing was a paraplegic probably because he had fallen from his nest.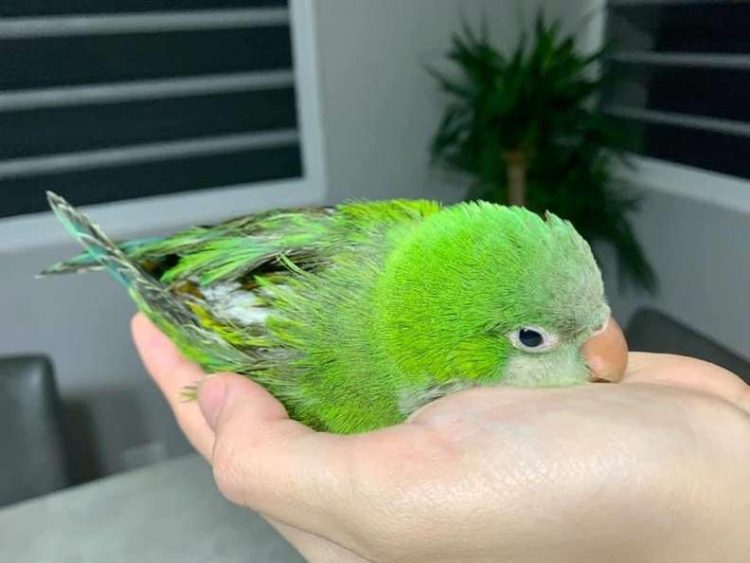 Under these conditions their chances of survival in the wild were very slim, if not none. He probably would have perished on the ground if Hiro hadn't found him in time.
However, this little parrot proved to be a fighter and Viviana promised to keep the light of hope on, but she never imagined that she would have the help of the puppy, who took the role of her protective parent very seriously.
The little dog decided that he would not leave Hope's side, as they called the little parrot.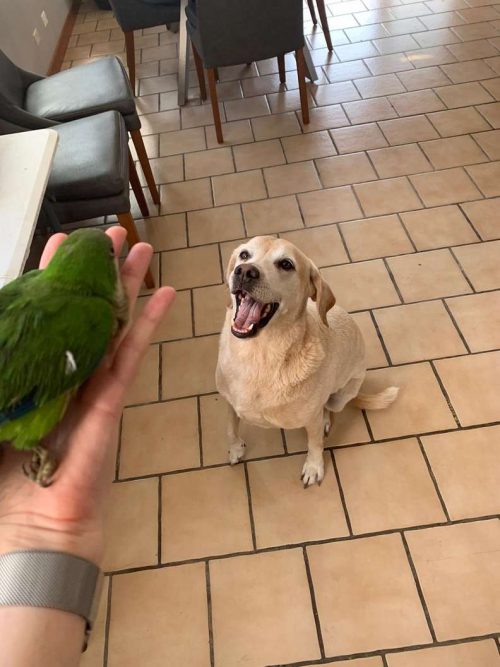 "The vet told us that in similar cases he recommends putting them to sleep forever, however, he was very surprised to see how Hope was struggling to live," Viviana said.
It was then that she decided to welcome Hope into her family to take care of him the best she could following the vet's instructions.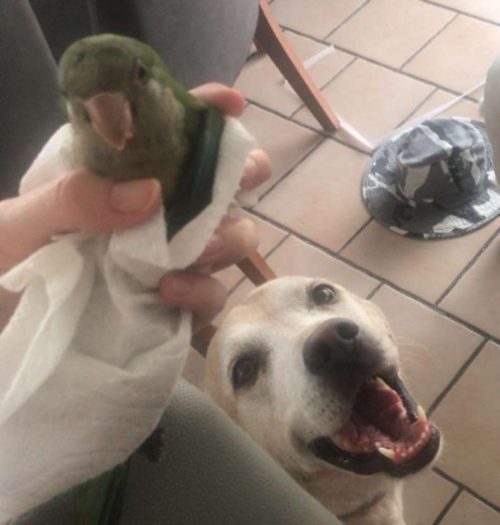 "After a week and a half her improvement was noticeable. Hiro has been a part of that effort, from day one she hasn't walked away from him," Viviana said.
Viviana lo alimentaba a con regularidad y hacía todo lo posible para mantenerlo muy cómodo.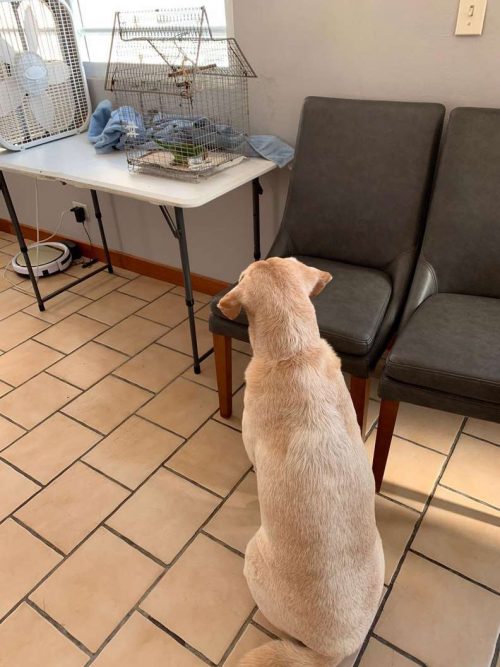 "Nothing matters to him anymore because he has a new purpose: to take care of Hope," said Viviana.
Little by little Hope was adjusting to her new home, each day her body was getting stronger. The Labrador retriever has not rested to ensure that her heart heals as well.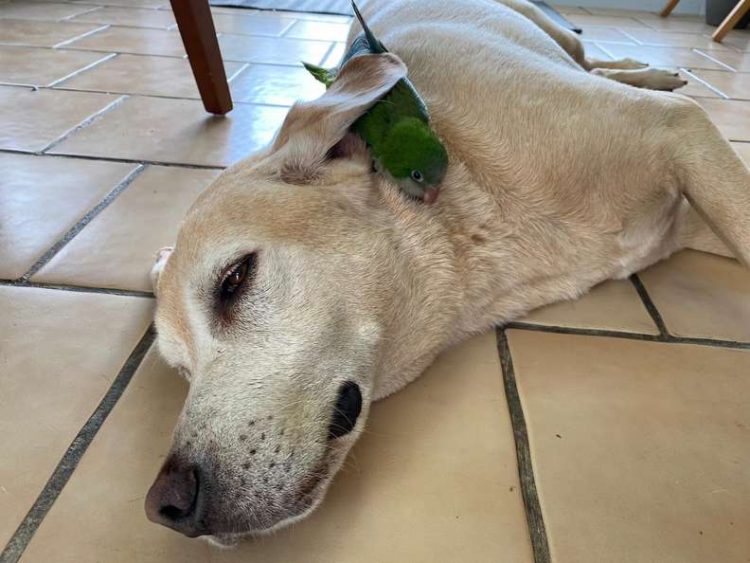 "Having hope and taking care of him so far has been a great experience. Hope teaches us every day about perseverance and empathy," added Viviana.
Nowadays wherever Hope goes, the little dog is there too. A beautiful friendship was born between them. Hopefully, Hope will continue to thrive with Hiro by her side.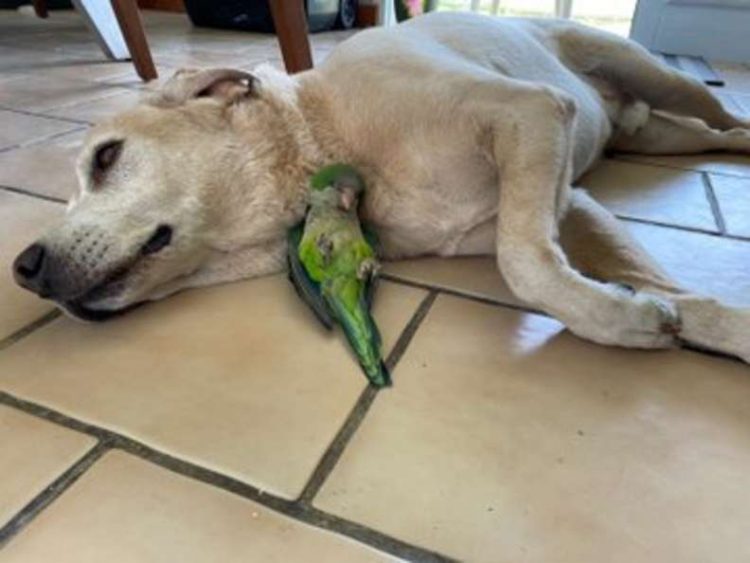 "We are proud and honored to have Hiro. Although he has always been a very good puppy », expressed Viviana.
The story of these friends went viral on Twitter thanks to Viviana's sister, who lives in Chicago, United States. So the Twitter users, moved by the photos of her, asked her for a video of the puppy and the parrot.